Historical gold maps of the Western Australian goldfields, showing useful info on reefs, leads, diggings, mines and geology. These maps are available to view online for free.
"Melbourne, Tuesday – The exodus from Victoria to the newly-discovered goldfields in Western Australia show no signs of abating. Huddart, Parker and Co.'s steamer Tasmania started on her second voyage … The majority of the passengers were miners and labourers…" – 19th August 1893
Historical gold maps of the entire state of Western Australia
Historical gold maps by town/region
Coolgardie
Kalgoorlie
Kimberley
Menzies
Murchison
Peak Hill
Pilbara
Yalgoo
Yerilla
Shop high quality prints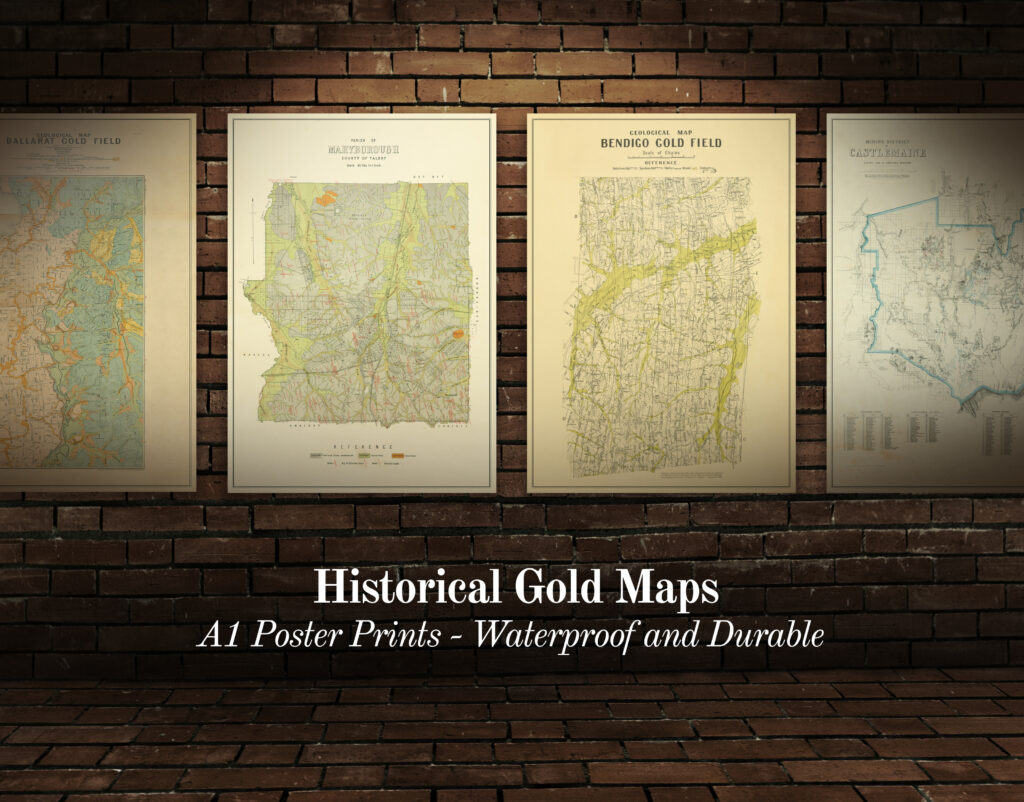 Shop our collection of historical goldfields maps, which show fascinating historical features in superb detail. High quality, durable A1 poster prints in a satin finish. Order yours today!