Historical gold maps of the Queensland goldfields, showing gold workings, mineral occurrences and geological information. These maps are available to view online for free.
"Within the last few weeks attention has been directed to a place called Gympie in the Maryborough district, where gold has been found in payable quantities, and to which a large number of diggers have directed their steps … The Government has proclaimed it a goldfield and an escort has been organised between it and Brisbane. The discovery has created considerable excitement in Queensland…" – Freeman's Journal (Sydney), 23rd November 1867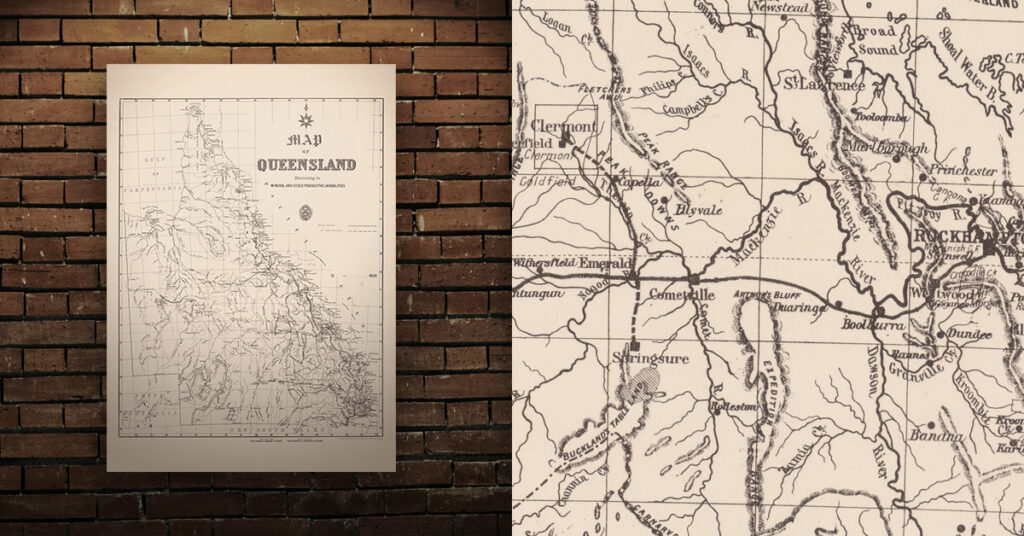 Shop our collection of historical goldfields maps, which show fascinating historical features in superb detail. High quality, durable A1 poster prints in a satin finish. Order yours today!
Historical gold maps of the entire state of Queensland
The following maps are all available to view online for free.
Historical gold maps by town/region
Useful resources